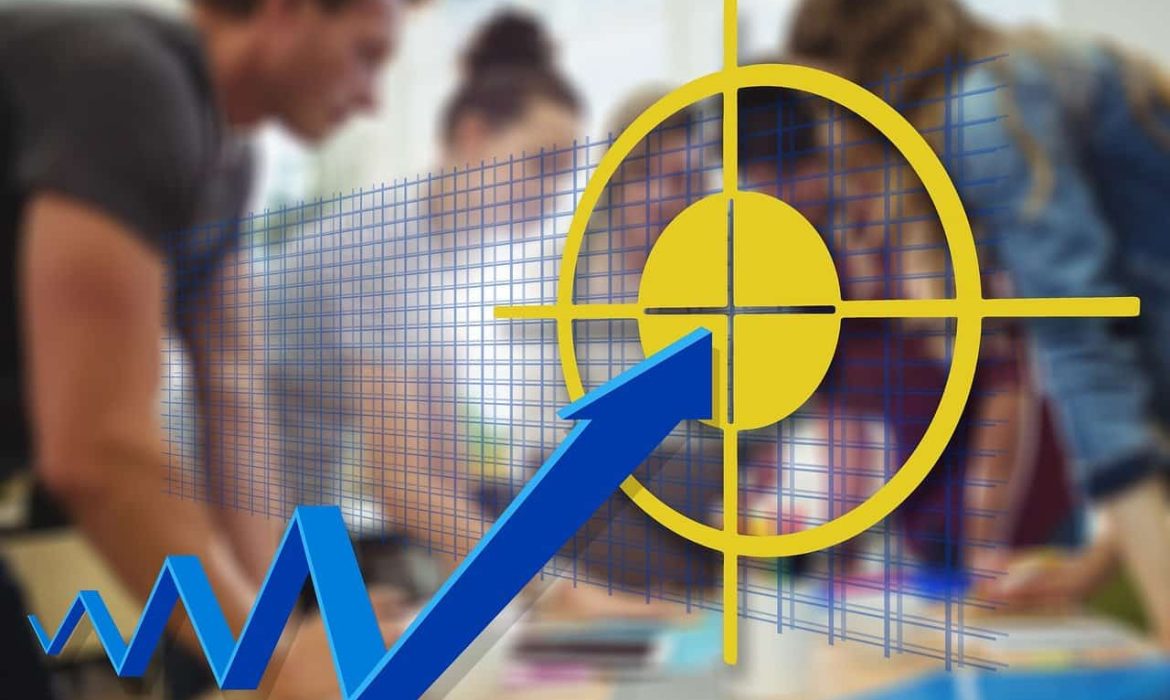 S
MART Goals. A very successful targeting methodology that guarantees that you will set achievable goals and measure your progress and success.
Behind this acronym is a methodology that helps define goals and, most importantly, achieve them. That is, it helps to set goals that answer all kinds of questions, such as: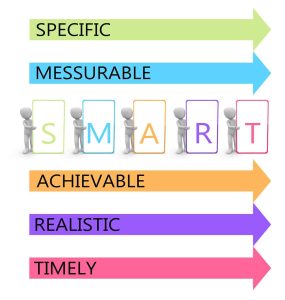 What do I want to achieve?
Who is involved?
When should I do it?
How much?
When should I reach this goal?
How can I measure my performance?
How will I know if I achieved this goal?
Let's look at each of the five components of S.M.A.R.T:
While setting specific goals sounds like a logical and simple step, most people do not.
To do something specific we need to answer the six questions: What, Who, Why, Where, When and Who.
Let's look at a simple example of weight loss, you will notice that my goals of "getting in shape" and "losing weight" are not very specific goals. But to be more precise with my goal, I could say: "I want to be in shape. So my goal is to participate in the gym and train for one hour twice a week from next week ".
With the help of a simple sentence, I turned my general goal into a more specific one that I can easily stick to.
It makes absolutely no sense to set goals if you do not know how to measure your achievement. Otherwise, how will you know that you have succeeded?
For our example, when it comes to weight loss, a seemingly clear indicator that can be used may be the body mass index (BMI). But BMI is a general indicator. does not tell the whole story. We know that muscle weighs more than fat – so measuring weight can be misleading. To get a better idea of ​​my weight loss performance, I could measure my muscle mass and the size of my waist, thighs and arms over time.
To be a measurable goal, we must ask: How much; How many? How will I know when I achieved my goal;
To be more effective, the goals we set must be achievable and realistic. However, they do not have to be "easy". They should also give us the opportunity to expand by identifying new resources and actions that can help bring us closer to our goals. An achievable goal usually answers questions such as:
How can I achieve this goal?
How realistic is the goal, based on other constraints such as work, family responsibilities, logistics, budget?
By taking this step we ensure that we set goals that are relevant to us and that align with our other goals. To be relevant, the answer to the following questions must be "yes"
Does it seem worth it?
Is this the right time?
Does it complement the other efforts or needs?
In your professional life, you can add these two questions:
Am I the right person to achieve this goal?
Is it applicable in today's socio-economic environment?
Asking and answering these questions helps us to avoid spending our finite time and energy on a goal that is simply not worth it. It's all about making sure the timing is right.
By adding deadlines to our goals, we can set priorities and milestones for measuring performance. It is important to set realistic timeframes to achieve the smaller goals that, together, help us achieve our ultimate goal.
Why are SMART Goals important for any business?
The most important thing is to recognize why you need to use S.M.A.R.T goals to run your business more successfully. SMART Goals is the methodology that can help you better manage your priorities, increase your focus and productivity and build your confidence.
As professionals, we are always looking for new opportunities to improve my performance, both in gaining and retaining clients. It is becoming very clear that marketing trends are changing rapidly. Not a day goes by without a new article or video appearing on social media: "The basics of marketing in 2022", "The 10 things you need to do for successful marketing", "I tried these new tactics and increased my traffic by 5 million Percent! "
We always feel bad that we do not have enough time and resources to try everything we read. But then we take a step back and realize that realistically it is not possible to do everything effectively at once. Setting S.M.A.R.T goals helps me focus on the best ClickData activities and improve my statistics. When setting S.M.A.R.T goals, you are naturally directing your attention and your team's attention to your next step. As a result, everyone can work more collaboratively and focus their efforts in the most effective direction and the actions that will follow will of course push you in that direction.
SMART Goals: examples of an effective marketing strategy
All too often, when companies want to start with integrated marketing, they go straight to the tools. Wondering: What are the right keywords to rank? Should we use Facebook, Twitter or Intagram? Do we have to write content four times a day or 57 times a month? Should we invest in this trade show or support it?
SEO, content, paid search and social effort are all essential elements to a successful marketing approach that avoids the pile. But they are just tools. Your efforts will be much more successful — and much easier to get started — if you start with goals and a KPI (key performance indicator).
Defining revenue targets and brand marketing goals early in your process will help you establish them as important elements of your marketing approach. This will affect the way your company approaches many aspects of the job, including content creation, SEO technician and on-demand campaigns. As a result, they help you find the shortest path to success.
SMART Goal: Brand Marketing
Setting brand marketing goals is critical to your success. Your company may want to set a specific brand goal to achieve a certain market share in your industry. Or you may decide to set smaller goals, such as expanding your email list by a certain percentage, or increasing your site and e-shop traffic, or earning Google quotes for a specific targeted keyword list.
Setting marketing goals for revenue helps you see how you will achieve them. For example, product-based companies may set a revenue marketing goal to increase sales or increase new customer contacts by a certain percentage. Service-based companies may set revenue targets to increase queries by a certain percentage. The goal becomes a benchmark for which you can monitor your progress.
In Future Marketing we are ready and willing to help you in the implementation and development of your online business and to contribute to the achievement of your SMART Goals.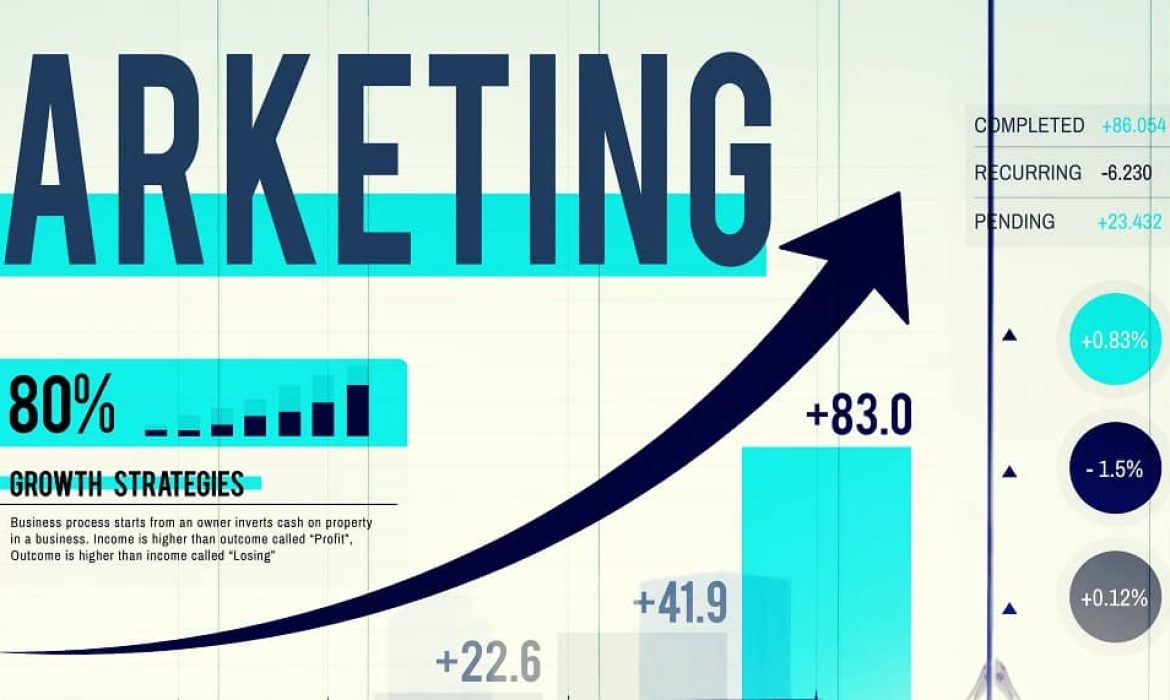 E-commerce marketing is the method of achieving the maximum possible traffic to turn it into sales and customers.
What is e-business marketing
E-business marketing is the method of achieving the maximum possible traffic to turn it into sales and customers. And there are hundreds of ways to achieve this.

From focusing on organic traffic and SEO to using Facebook or Google ads to increase targeted traffic, you can combine and combine paid strategies with unpaid strategies, all in an effort to figure out which mix achieves the most and more advantageous conversions.
But marketing strategies are not static. As marketing tactics and market algorithms evolve, so must your strategy to earn the highest advertising revenue – as well as operating cost performance associated with unpaid development strategies such as SEO.
You may have heard, "If you build it, they will come."
It's a great phrase that might fit in a great movie. Unfortunately, this perspective often causes us to become overwhelmed when it comes to e-commerce marketing. When you build it, they do not necessarily come.
In an ever-changing and increasingly competitive environment, you need to make a greater effort to increase your online sales. For many businesses, this is the biggest reason why revenue targets are not met.
With US e-commerce revenue, indicatively, that is expected to reach $ 4.9 trillion in 2023, you do not want to miss the train.
On the one hand, simply creating a modern, feature-rich, and user-friendly site can seem daunting.
But if you only do that, you are only halfway there.
If you do not do what it takes to increase your visibility, your ecommerce site will be empty.
And this is not good for anyone – your business, employees and people who want to buy your products or services.
Creating and executing an electronic business marketing plan.
Marketing channels, tactics and tools to consider.
Creating a marketing team: Yourself vs Agent.
In this post, you will find the information you need to confidently create an e-commerce marketing plan that can effectively scale your business and achieve your goals.
Remember, there is no such thing as a "magic wand" when it comes to building brand awareness and increasing e-commerce sales.
The principles we have outlined should be defined as "best practices", but your team 's ability to think critically and be creative will be the "stone's" that your brand needs to accelerate sales growth.
Creating and executing an e-business marketing plan
The truth is that there is no shortage of literature on "how to develop a marketing plan". In fact, many writers, teachers, and public speakers are concerned about this issue. And rightly so. Many tried and true principles remain relevant today, but with the constant development of e-commerce, this is not the time to be complacent.
Considering the basics of creating a marketing plan, here are some time-saving tips and apply specific e-commerce tips to finally create this 12-step plan that is perfect for building your online store.
With the information provided, you can confidently create an e-commerce marketing plan from scratch on your own, with your team or with a more experienced partner. Here are some time-saving tips and tips before you get started.
Find companies or individuals who have already created and developed a successful e-commerce business, ideally in the same industry. Then ask for their advice.
How did they start?
Which marketing channels generated the highest return on investment (ROI) in the short term?
Did they use a consultant? If so, who?
What technology did they use to track the data?
Which SaaS platforms were most useful and effective?
Whenever possible, hire an expert.
Quite simply, the range of knowledge and experience that a talented and experienced consultant can bring to your business can not be underestimated.
If you are a startup, or an established business, consider hiring an experienced office to assist you with more complex parts of your business, such as branding, paid advertising or site maintenance.
This brings a new energy, fresh perspective and skills that complement your inner potential.
Without quality products or services, proper funding and a competent team, there is NO way to success. Of course, there are always exceptions to the rule.
It's not a shame to start small and DIY your digital marketing in the short term. But it is important to set realistic expectations and outline a roadmap for development.
How to create an e-business marketing plan.
As you lay the foundation for the future of your e-business, it is important to follow these steps in writing your business plan to ensure that your methods and strategy are well thought out and will stand the test of time.
It can not be overestimated: these are the conditions for creating an effective marketing plan and building a successful business.
Having gathered essential tips from all the available sources and your advisors, the big picture overview will be focused and complete.
By writing a summary, you will take the first steps in creating your e-business marketing plan.
Make your goals VERY clear and specific.
Once you start executing your plan, it's not bad to modify your goals if they turn out to be too low or too high.
So be sure to include specific goals and metrics, such as:
Increase sales by X% during the low season.
Increase AOV (average order value) by X% during the bidding period
Increase email marketing conversion rates by X%.
Mission & value statement.
What is the purpose of your business?
What are you doing?
What are you not doing?
You (or the company leadership) need to be able to answer these key questions.
Not all companies need a charity in the business (which would be nice), but there must be a clear mission and value statement.
Target customers, persons and markets.
Learn about your audience.
If you do not have a clear picture of who you are targeting, what their characteristics are and where they are located – you are likely to run ineffective money-making campaigns targeting low-conversion.
Make sure you know the following:
Age areas.
Gender analysis.
Location.
Purchasing capability.
Learn about your audience.
If you do not have a clear picture of who you are targeting, what their characteristics are and where they are located – you are likely to run ineffective money-making campaigns targeting low-conversion.
Make sure you know the following:
Age areas.
Gender analysis.
Location.
Purchasing capability.
Therefore, make a thorough analysis and evaluation of the current state of your business, the competition and the overall marketing plan.
A better understanding of your current situation will lead to better decisions and, ultimately, better results.
Pricing and placement strategy.
Make sure your pricing policy and placement really add value to your target audience.
Promoting products or services to your target customers that they consider to be overpriced is a lost cause, especially when price comparisons are SO easy these days.
Do your research!
Of course, there are opportunities for testing and improvement throughout the life cycle of your product, but by doing a little more work in advance, you will be better in the long run.
Even if you are just starting out, you need to have a clear picture of the ordering requirements that will evolve as you grow.
Whether you are packing and shipping yourself, overseeing a small group or utilizing a courier company, you need to know if your shipping processes can meet the demand of the upcoming marketing push.
After writing your plans, make sure you spend enough time modifying, refining and evolving them over time.
In Future Marketing we are ready and willing to help you in the implementation and development of your online business and to contribute to the success of your marketing plan.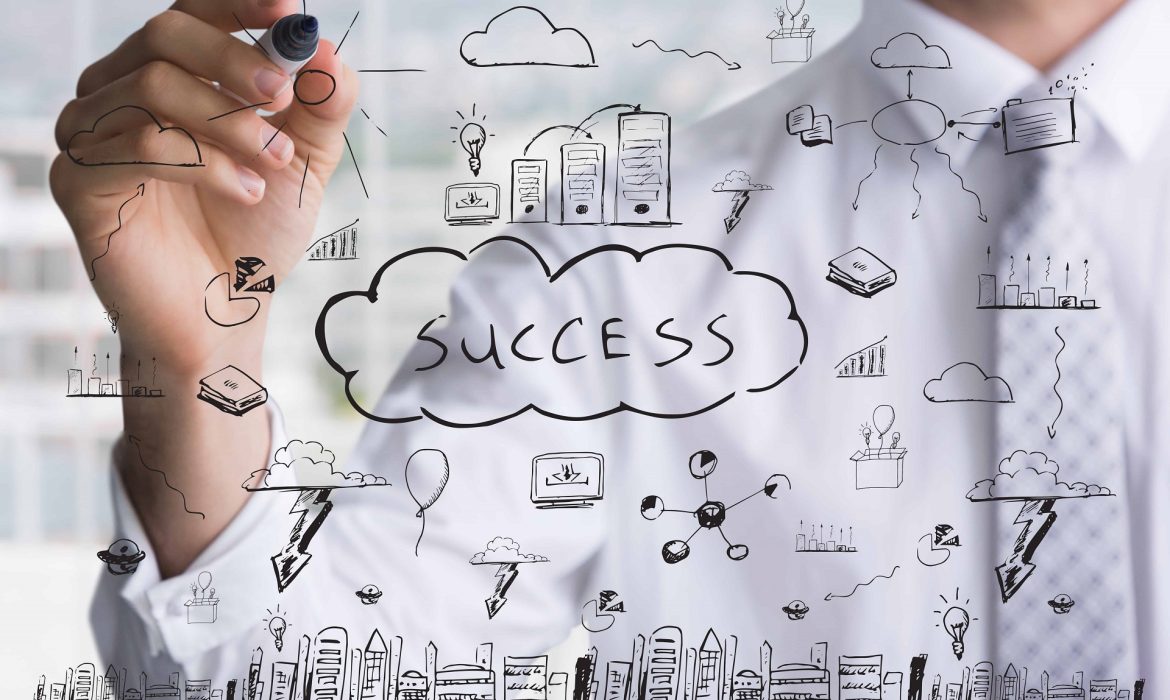 Why it's the decisive first step and how to make a business plan for your new e-commerce or e-services business.
It is not uncommon for a company to start a business without first having careful and detailed business planning. That is, without having set the general and individual business goals and, having planned the tactics and actions that are necessary to achieve them, nor the relevant schedules. This, in most cases, results in either the failure of the business or its success to a much lesser degree than originally intended.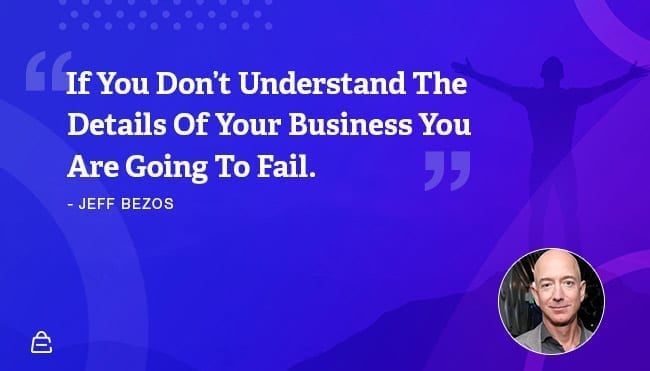 So, before you start your business, especially on the internet, it is necessary to spend some time and think about the business plan that will lead you to achieve your goals and finally realize your dream.
Business planning is a brainstorming process that, when completed, ensures that your idea is realistic and your goals achievable.
The result of this process is the Business Plan.
When completing your business plan, you should know the following:
The business you are planning:  A greater sense of knowledge in the business aspects of your business.
Resources required:  The resources you will need to make your business successful, such as partners, money, employees, etc.
The actions required to achieve your goals: You have clear goals that will guide you from the beginning of your business onwards.
If the business you are planning is viable: In other words, is your business possible?
In this post we will delve into the basics of an e-business plan, which differs significantly from traditional business plans
What a business plan includes.
A correctly drafted business plan includes the following:
1. Summary of executive points (executive summary)
2. Description and organization of the business
3. Market analysis and competitive market analysis
4. Product analysis
5. Marketing plan
7. Goals
8. Strategies and tactics for achieving goals
9. Financial plan & forcast
How To Start An E-Commerce Business Plan.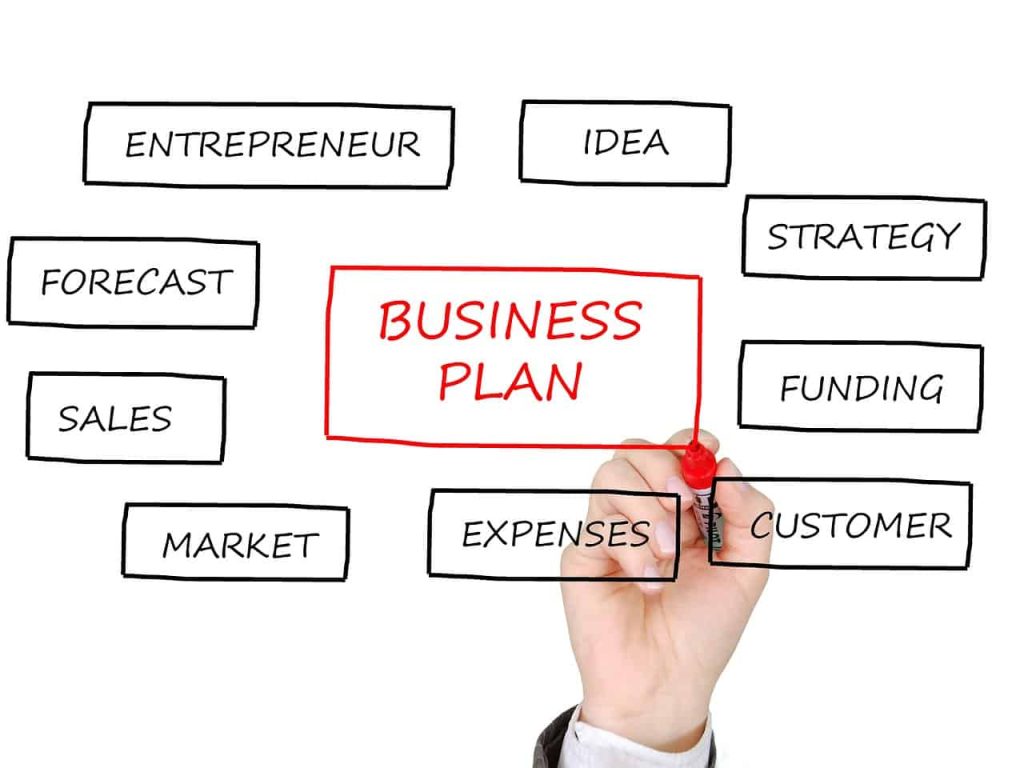 First of all, starting to write your business plan,

think and record exactly what you want to do

. That is, describe your business idea and the goals you want to achieve, as well and in detail as possible. This is extremely important so that you can record all aspects of your idea and analyze it in as much detail as possible.
Search for, as good you can, the environment in which you will implement your idea and grow your business. In more detail, look at the promotion and distribution networks of your services or products and the competitive environment (competitors, related services or products, pricing and promotion policy, etc.).
Compare all the information and conclusions that emerge from 2, with your idea or business. This way you will find the points that are advantageous or disadvantageous. In other words, apply a S.W.O.T. (Strength, Weekness, Opportunities, Threats).
Think and decide strategies that will strengthen your strengths, reduce your weaknesses, help you seize opportunities, and minimize threats.
Analyze as much as you can the strategies you will decide on 4 and plan the tactical moves required to implement these strategies and how they will work to achieve your goals.
Plan your business marketing plan and identify the resources needed to implement it.
Plan your business plan, which must include the funds required, how to find them, the deadlock and the profit schedule.
Once all of the above is done, you need to do the most important of all: 
Think about whether you  can implement this plan and if it is worth doing and proceed with its implementation, only if you are absolutely sure of both.
In Future Marketing we are ready and willing to help you in the implementation and development of your online business and to contribute to the success of your business planning.